Conference venue
The conference will take place at the Utrecht Science Park (USP) in Utrecht, The Netherlands. USP is located at the East side of Utrecht and very well accessible by public transportation, bike or car. For more information on how to access USP you can check out our university website or the USP website.
---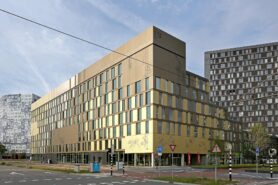 The conference will be primarily hosted in one of the buildings of the University of Applied Science Utrecht (HU). This includes keynote presentations, workshops, round table sessions and all paper, poster and symposium sessions. Moreover, registration, coffee breaks and lunch will also be organized on the ground floor of this building. Due to the summer recess, the building closes at 17.00h.
This recently developed building houses the economy, ICT, media and communication studies of the HU and was nominated for the BREEAM award 2020 for being 'one of the most durable education buildings in the world'.
---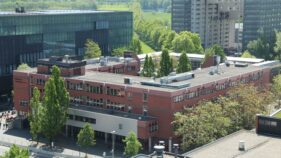 The SIG5 member meeting takes place on Tuesday July 12 from 17.00h-18.00h in the faculty room of the Martinus J. Langeveld building, which is a less than five minute walk away from the main venue.
The building houses the Faculty of Social and Behavioral Sciences of Utrecht University and was named after one of the most prominent Dutch pedagogues from the second half of the 20th century: Martinus J. Langeveld.
---
Child care field visits – Leuvenlaan 4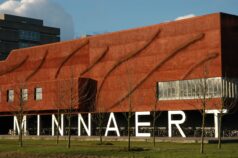 The child care field visits will start at 14.00h on Monday July 11 with a plenary presentation on the ins and outs of the Dutch child care system. This plenary introduction will take place in the Minnaert building, which is a ten minute walk away from the main venue.
The building houses the Faculty of Science and Faculty of Geosciences of Utrecht University and was named after the solar physicist: Marcel Minnaert. The building not only carries his name; his name carries the building as well.
---